Organize a professional seminar in Normandy
An idyllic setting

On the beach and the boards of Deauville

For all events

from 60 to 7,000 people

Top 10

Deau­ville on the podi­um of busi­ness des­tin­a­tions to organ­ize a seminar
Organize your company seminar with the Palais des Congrès in Deauville
Deauville : an exceptional place for your company seminar
The charm of Deau­ville is known world­wide. A stay in this sea­side resort in Nor­mandy leaves no one indif­fer­ent… The town of 4,000 inhab­it­ants has infra­struc­tures worthy of the largest met­ro­pol­ises: accom­mod­a­tion options from 2 to 5 stars for a res­id­en­tial sem­in­ar in Deau­ville. The oth­er major asset is the concept of the all on foot event. After trav­el­ing by train, plane or car, par­ti­cipants can reach the hotels and all the recep­tion, res­taur­ant and activ­ity areas on foot. Deau­ville is there­fore the choice of a com­mit­ted and sus­tain­able loc­a­tion for a sem­in­ar out­side the French cap­it­al… To motiv­ate your employ­ees in an idyll­ic set­ting in Deauville.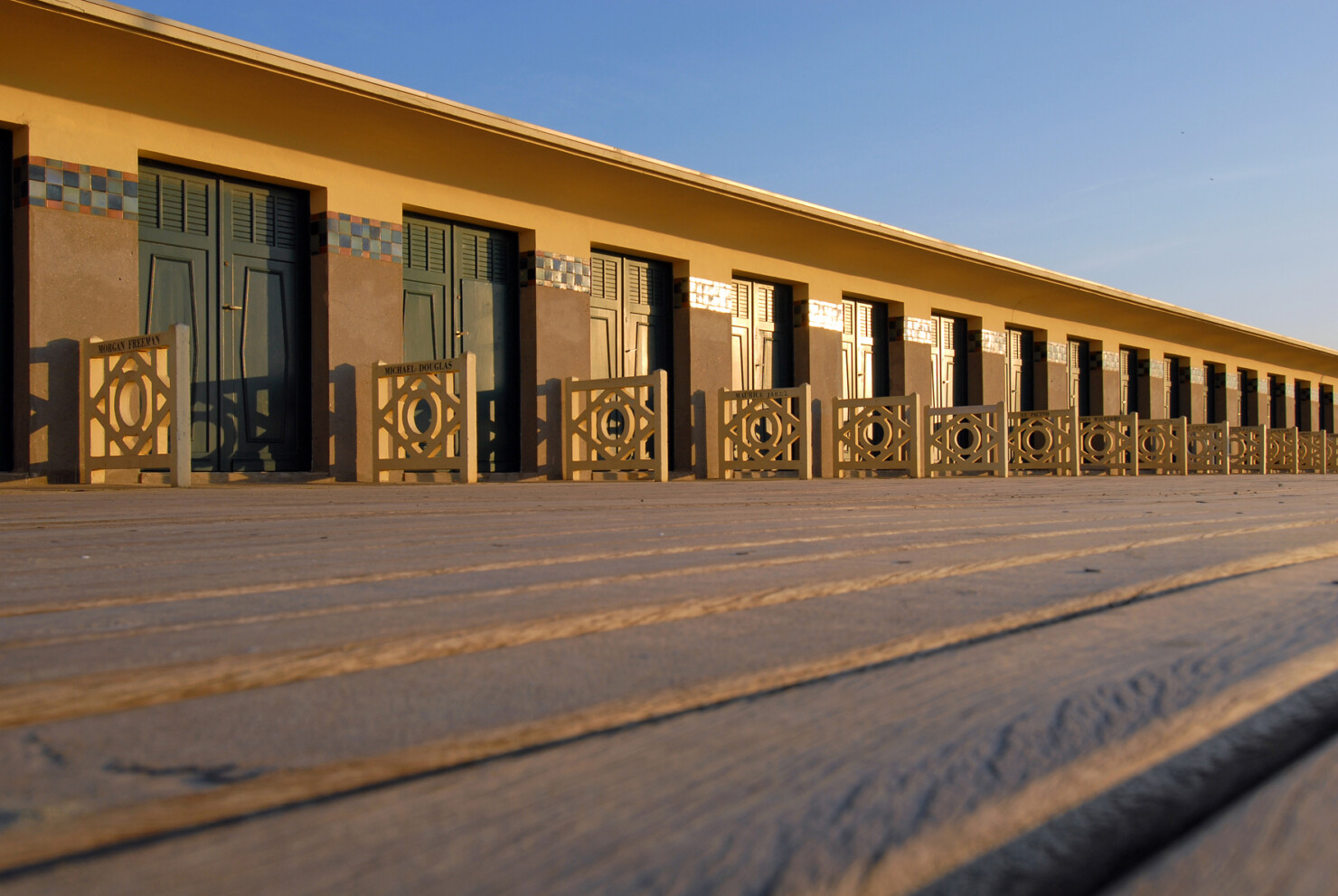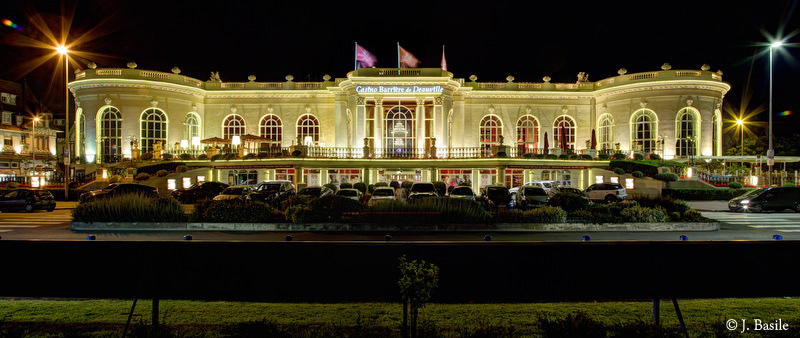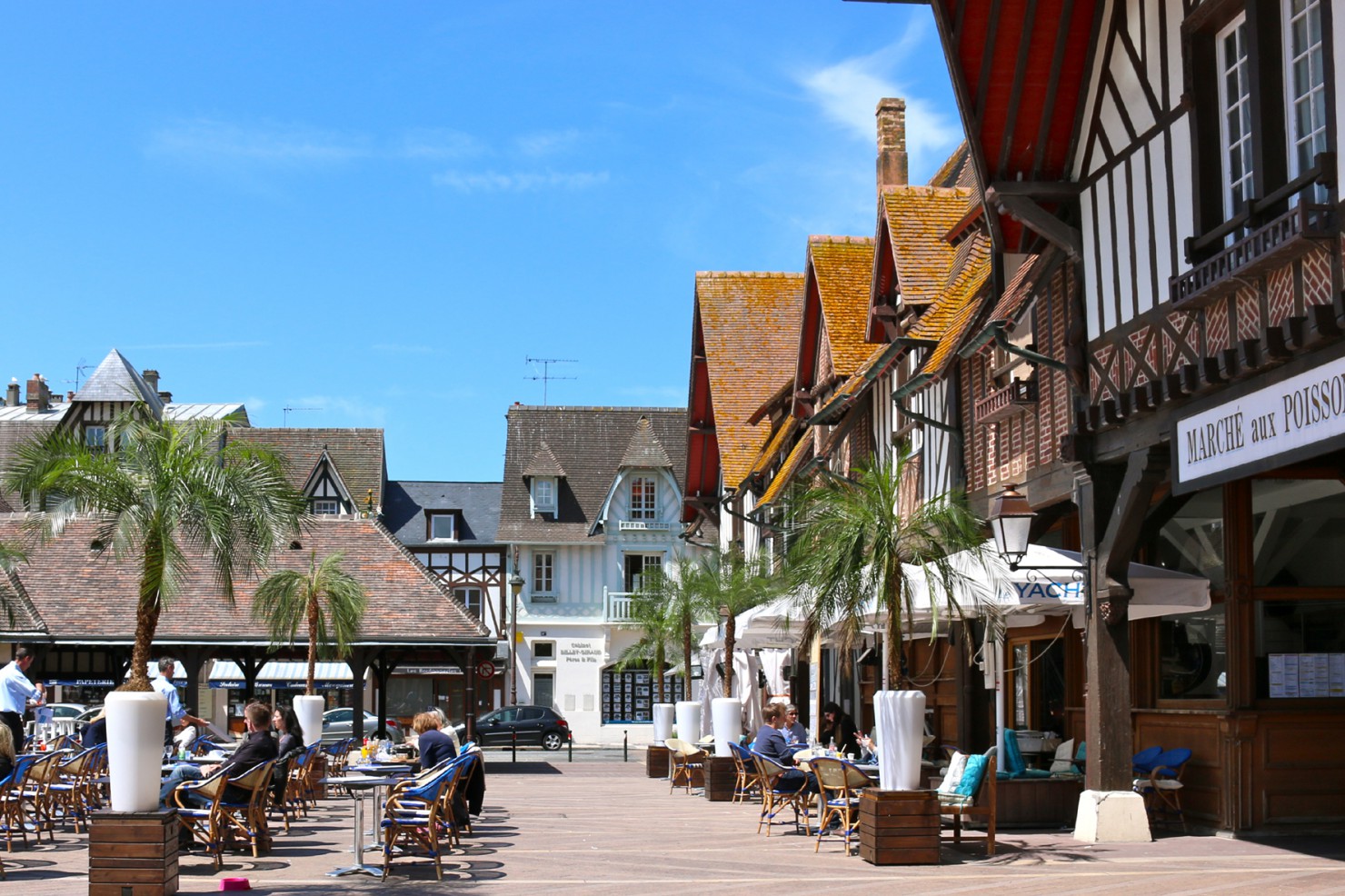 An original corporate seminar at CID
Take full advant­age of the change of scenery by choos­ing a unique loc­a­tion for your sem­in­ar on the boards of Deau­ville. The Deau­ville Con­ven­tion Cen­ter offers pleas­ant work spaces on the Nor­mandy coast in France:
2 aud­it­or­i­ums ;
More than 20 mod­u­lar sem­in­ar and meet­ing rooms;
Out­door spaces on the seafront, just a few meters from the beach and the Deau­ville boardwalk;
Dir­ect access to the Bar­rière de Deau­ville Casino;
All audi­ovisu­al tech­no­lo­gies: video pro­ject­or, sound system;
The Villa le Cercle: a his­tor­ic sea­side res­id­ence that can be entirely privat­ized to organ­ize a sem­in­ar in an excep­tion­al location;
Vis­it the Deau­ville Con­ven­tion Center
The Deau­ville Con­ven­tion Cen­ter has obtained ISO 20121 cer­ti­fic­a­tion. This event stand­ard, which aims to ensure that your event is in line with sus­tain­able devel­op­ment, lays sol­id found­a­tions for an eco-respons­ible cor­por­ate seminar.
The Deauville Convention Center has all the facilities you need to organize your corporate seminar: parking, PRM access, daylight meeting rooms or confidential spaces...
Seminar in Normandy : Friendly activities on the boards in Deauville
A work ses­sion in pleas­ant con­di­tions must be punc­tu­ated by moments of break and relax­a­tion. Make sure to take care of the wel­come and cater­ing breaks. The organ­iz­a­tion of a team build­ing can be effect­ive to strengthen the links between teams. Loc­ated between land and sea, Deau­ville is the assur­ance to find ori­gin­al activ­it­ies to anim­ate your seminar:
Dis­cov­er the team-build­ing activ­it­ies in Deauville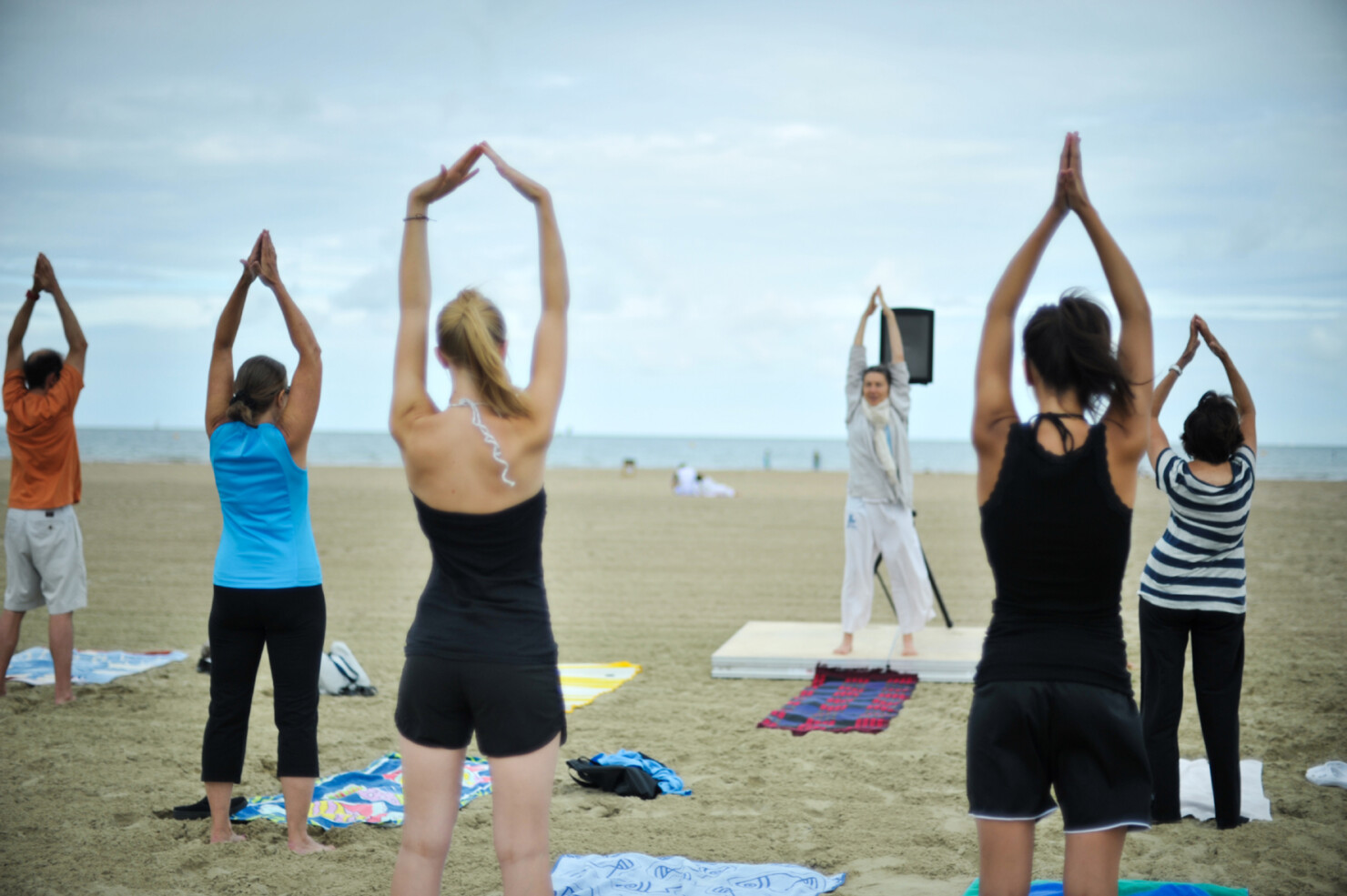 Why organize a seminar in Normandy?

You are planning to organize a company seminar. It is a beneficial management tool to bring together the employees of a company.
Gathering all your employees outside the walls of the company and organizing a seminar at the sea is a project that is sure to seduce: A work session in pleasant conditions with the invigorating air of the sea resources the teams ! It will allow you :

the development of the company's values ;
to convey strong messages and facilitate the adhesion to the global strategy of the company;
strengthen cohesion and federate teams around the corporate culture;

Make a seminar in Normandy

Work and relaxation live in perfect harmony in Normandy. The region is located near Paris, and allows you to take a breath of sea air during your company seminar. Organizing a seminar at the sea has many benefits: It provides employees with a different and relaxing environment. It also allows you to imagine many outdoor team building activities. It is one of the best places in France to organize a seminar by the sea. Renting a seminar room in Normandy guarantees :

A change of scenery for a company seminar not far from the capital,
Access to a wide range of flexible seminar room rentals,
Many original activities on the Normandy coast,

Find the perfect venue for your business event in France

Renting a room for a company seminar is very important. It is advisable to meet far from the usual professional framework, in a place of great quality and very friendly. Indeed, a warm atmosphere will allow to free the communication and to stimulate the creativity of the collaborators.
The search for a place for a professional seminar can be tedious: The possibilities of renting a seminar room in France are numerous. In order to find an original venue to organize a corporate retreat in France, determine the useful criteria to refine your search:

Capacity criterion of the seminar venue: gather your collaborators in a place adapted to your needs;
Geographic criteria: the location is an important criterion in the choice of a seminar venue. For example, you can choose to rent an atypical location for a seminar or meeting less than 2 hours from Paris, allowing you to enjoy the charm of Deauville. The Centre International de Deauville offers you the possibility to organize a seminar by the sea and to take advantage of an excellent business tourism;
Accommodation criterion for a residential business seminar: the city of Deauville offers different accommodation solutions for participants in a residential business seminar in Normandy;
Originality criterion for the selection of a seminar venue: for the organization of a business seminar that will be remembered, the rental of an exceptional and exotic venue is essential;
CSR criterion for choosing a seminar location in France: a sustainable destination for a corporate seminar shows a certain commitment of your company to societal considerations.
Download the brochure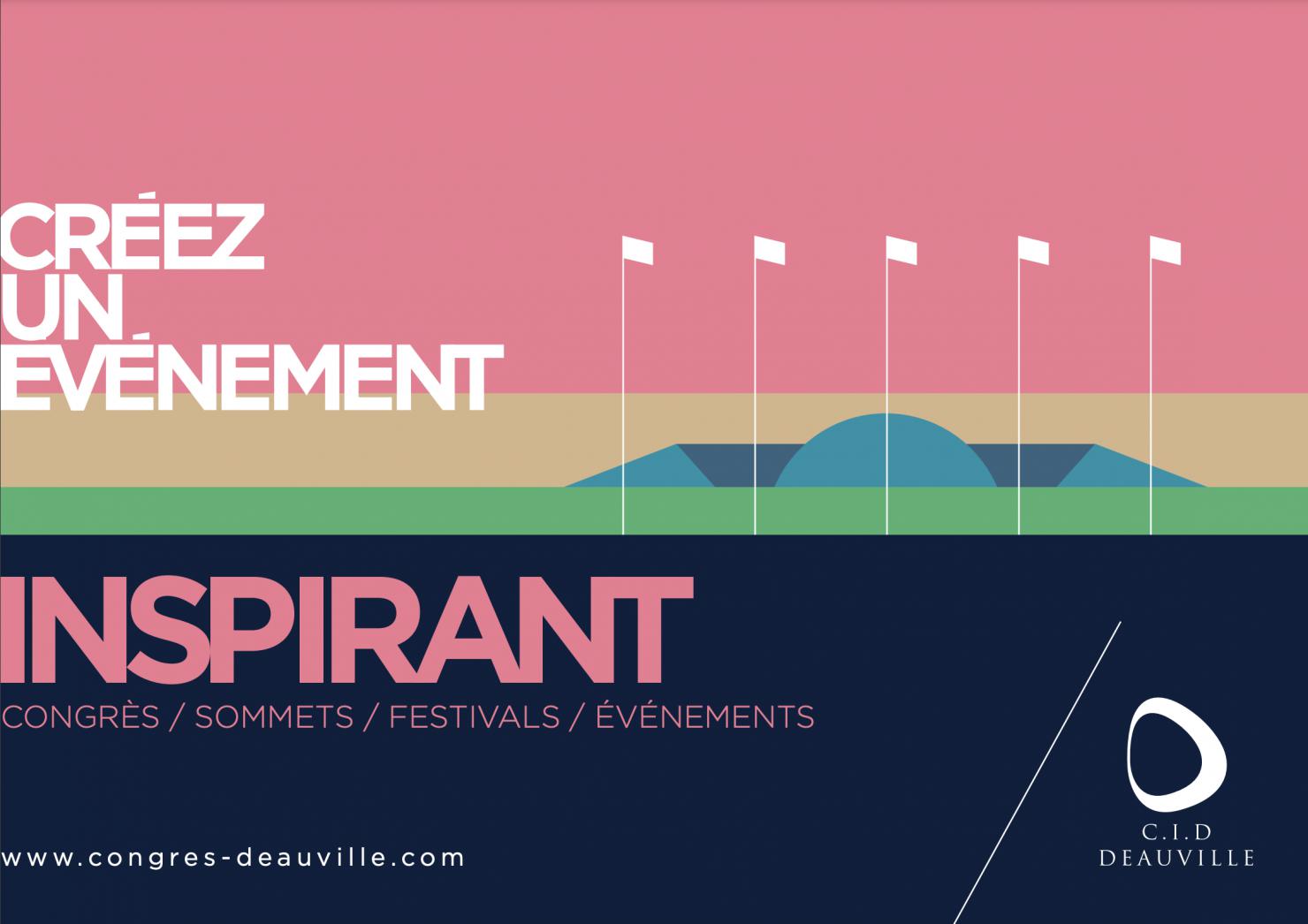 Want to organize an event at CID?
For an inspiring, lasting, resounding and unforgettable event!
There is a wide range of room rental offers for a seminar in Normandy to meet all needs. There are extraordinary spaces for rent offering package deals for a traditional seminar or tailor-made offers to compose the event à la carte with the support of a team of experienced professionals.