The 5th edition of Art Shopping in Deauville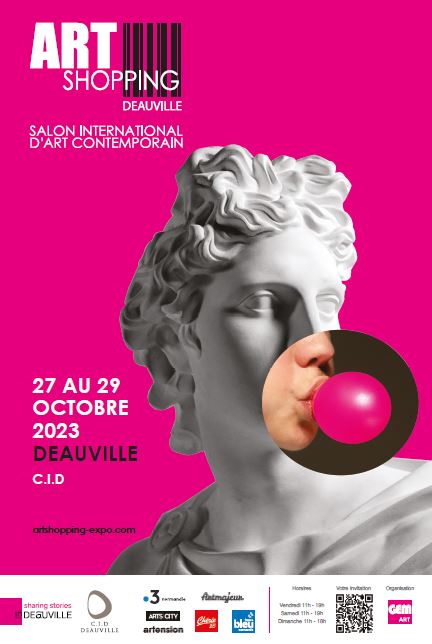 5th International Contemporary Art Fair in Deauville
Cre­ated in 2007 in Par­is, at the Car­rou­sel du Louvre, this fair relo­cated to Deau­ville in 2018. For the 5th con­sec­ut­ive year, the inter­na­tion­al pub­lic fair for access­ible con­tem­por­ary art returns to the Centre Inter­na­tion­al de Deauville.
Art Shop­ping Deau­ville is an event that, over its 5 years, has wel­comed over 25,000 vis­it­ors and 400 exhib­it­ors, artists and gal­lery own­ers to the CID con­ven­tion center.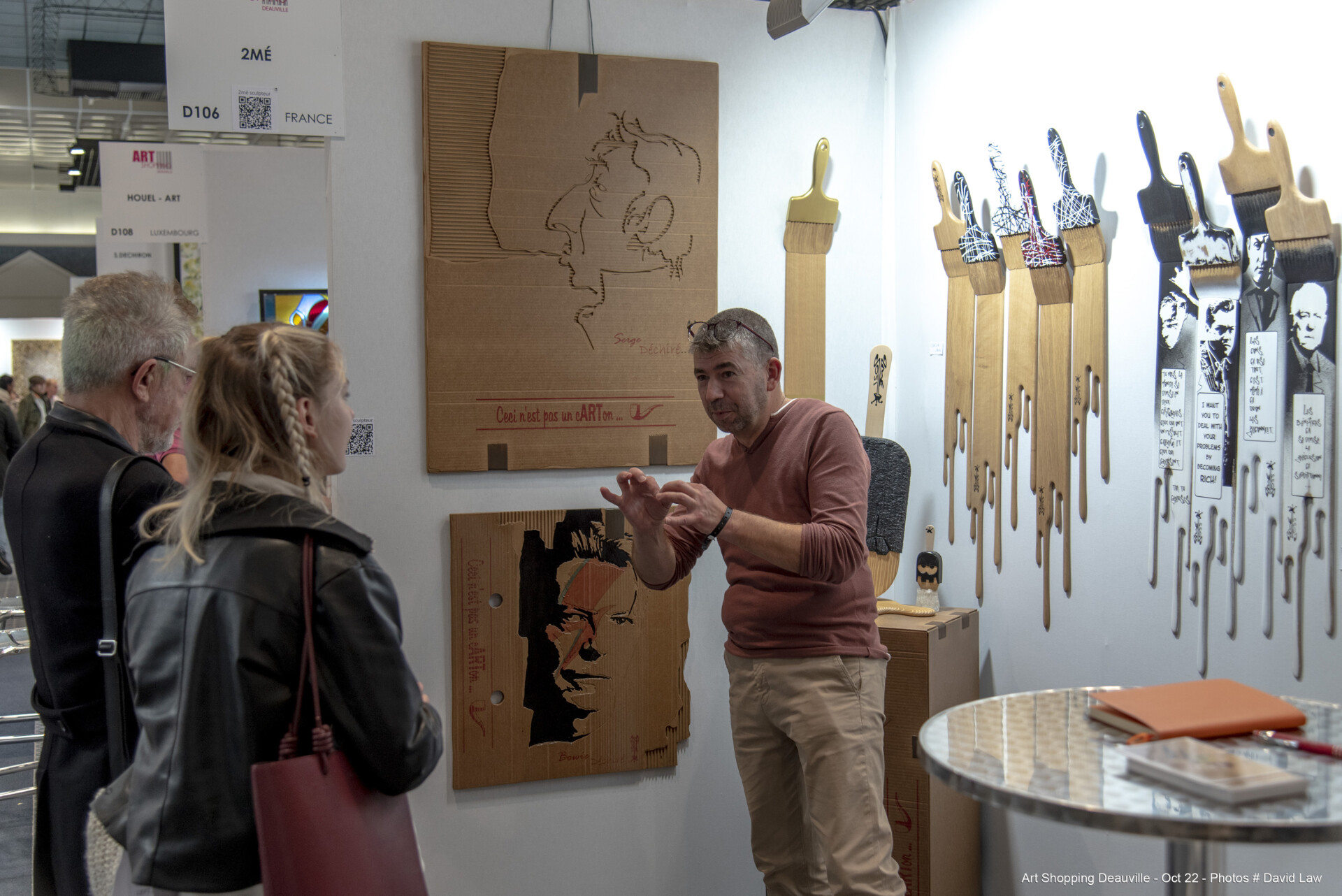 This event is an oppor­tun­ity to meet and talk to artists about the dif­fer­ent arts on dis­play: paint­ing, sculp­ture, street-art and photography.…
It makes cul­ture and art access­ible to a wide pub­lic, and offers afford­able prices for pur­chases that catch the eye.
This year's event is all about con­vi­vi­al­ity and afford­able art. It will also focus on pho­to­graphy, provid­ing an oppor­tun­ity for artists such as Jacques Bel­loteau, Xavi­er Wttrwulghe and Jean-Phil­ippe Lachot to present their prints.
Art Shop­ping unveils an all-new pro­gram from Fri­day, Octo­ber 27 to Sunday, Octo­ber 29, 2023. Vis­it­ors and pro­fes­sion­als alike will be immersed in the heart of new art con­sump­tion practices.